Thanks to everyone who came out to TCAF this weekend. Like I said at the show- Toronto is everything I love about New York, but with all the filth scraped off. A few more choice photos behind the cut!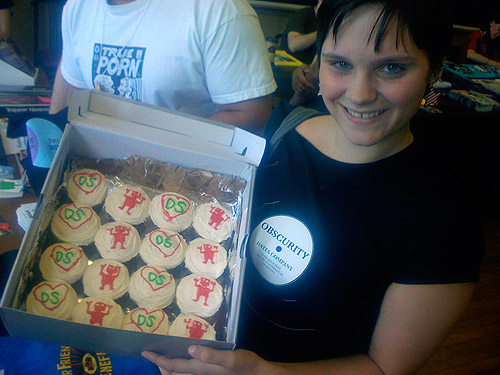 There is always one person (or group) who brings baked goods to a comic show. Katie carried the baton this time and we relished every single cupcake. (and they were so good they made it on Torontoist.)
I've probably been to Canada 8-10 times, twice for shows. I'm still amazed by how friendly and enthusiastic people are every time I'm up there. If Rudy becomes the next U.S. President, I am totally defecting.
I didn't get a lot of photos at TCAF due to my camera spontaneously disassembling itself in my jacket pocket, but I think my iPhone did a fine job pinch hitting. (You know how Magneto mentally takes machines apart? It was just like that)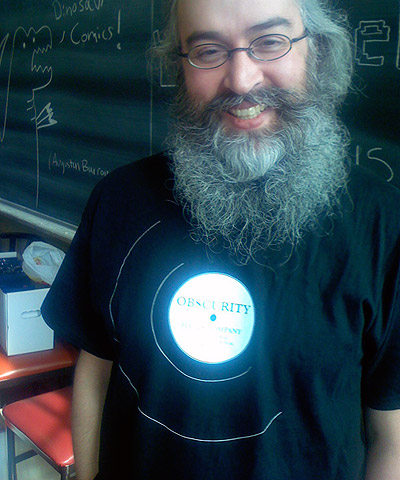 Long-time reader Rick has the most amazing Charles Darwin beard.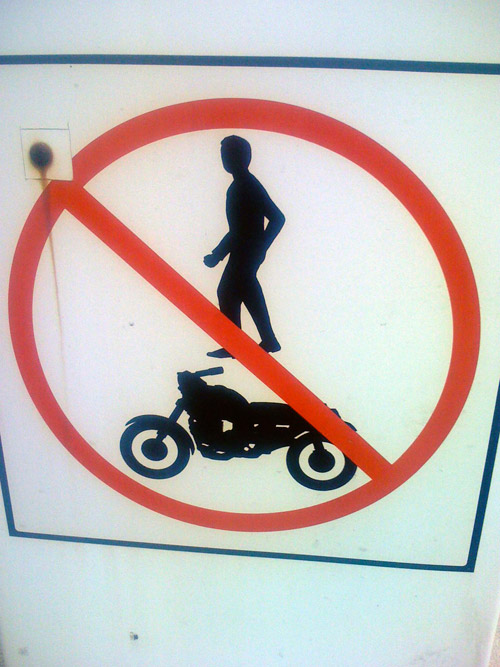 Granulac caught this sign which declares it illegal to levitate over a cycle within city limits.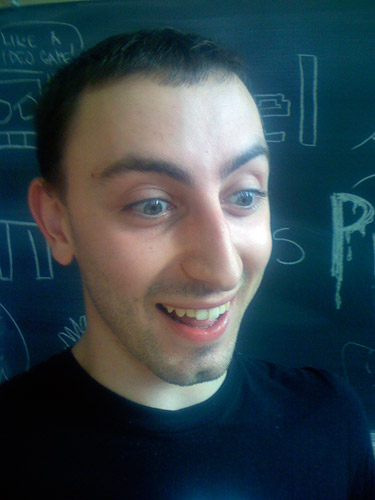 Speaking of iPhones, this was the reaction of every Canadian who first encountered it as I was using it at the con. Rogers needs to have a heart and distribute 'em up there! People are dying!
Last but not least, I present to you the Ultimate Tattoo of the Paranormal: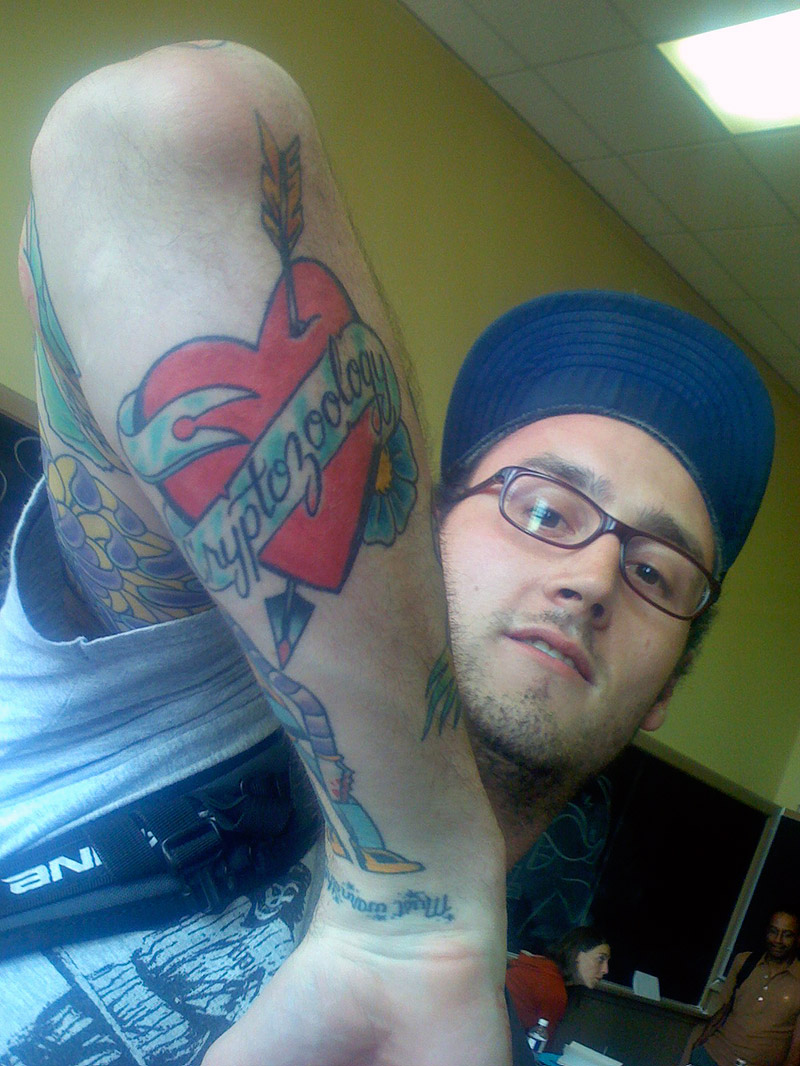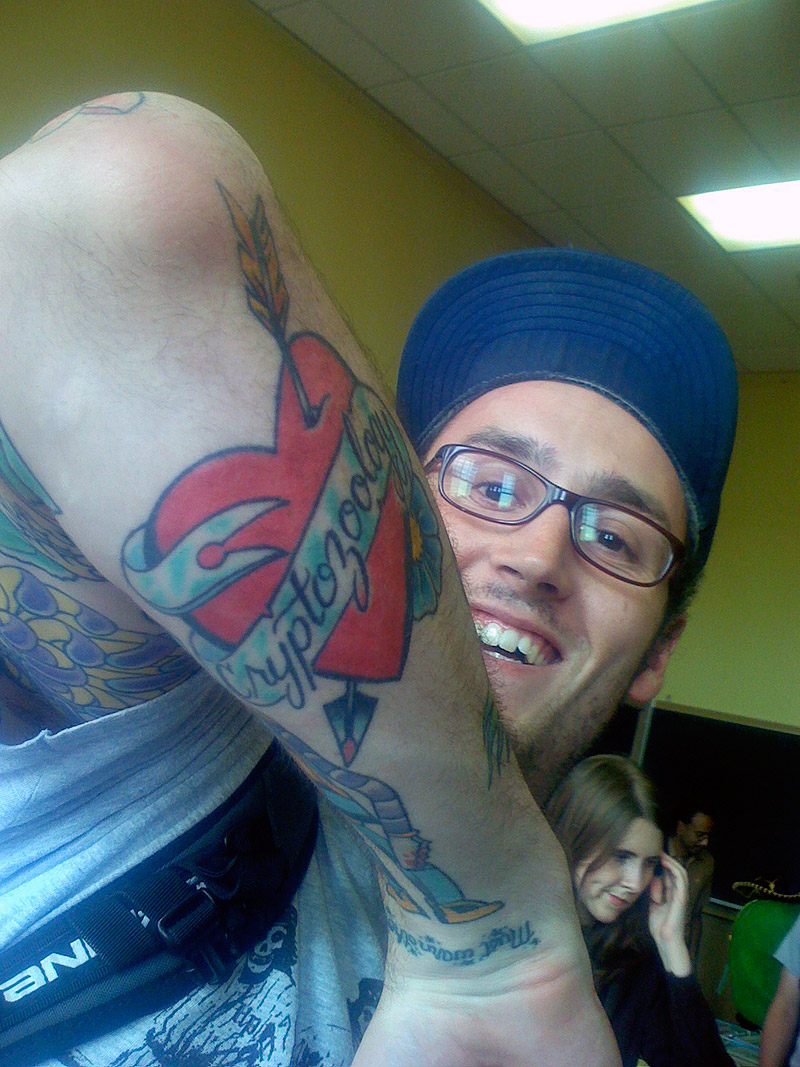 I did not get this guy's name, but really hope that someone on the internet can enlighten me! Coast to Coast AM listeners and Loren Coleman fans unite!
Edited to add: Aaron has a nice set of photos on his Facebook, you should take a peek. We webcomics folks had a cool old-fashioned classroom to ourselves, it was an excellent set-up.