Most excellent reader Ray A. sent this chart in today. I think he caught pretty much every major romantic relationship I've ever written into this comic. The characters are a lot less slutty than I'd imagined!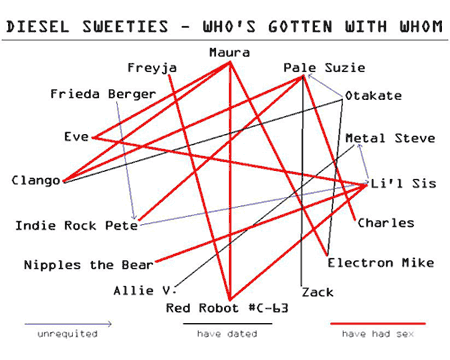 James B. evolved it a little further here: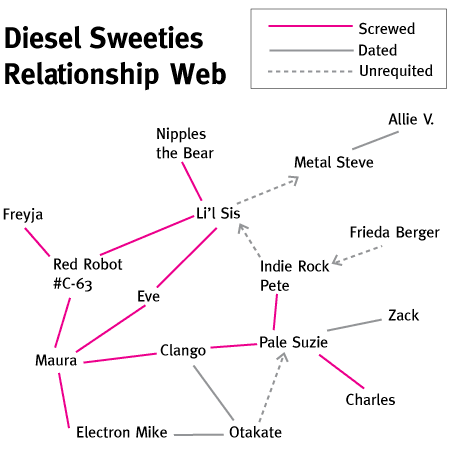 I'm going to be making up a big page of image buttons and banners tomorrow. In the meantime, can I get feedback on this shirt design? I kind of need to wear it…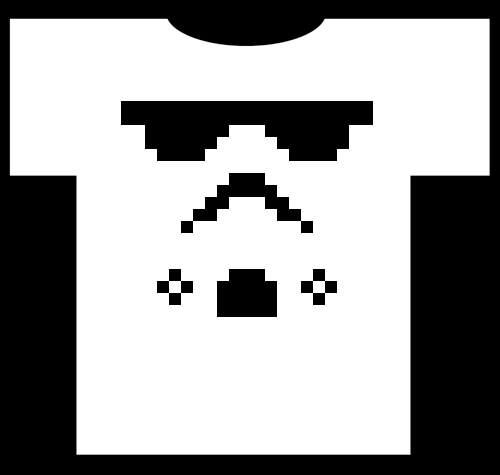 I'm thinking about calling it The Saddest Soldier. It's my first white shirt in a long, long time… I usually try to avoid them, but this one demands it!