Here's a smattering of emails, links, suggestions and thoughts on coffee for your Friday reading pleasure. (or penance)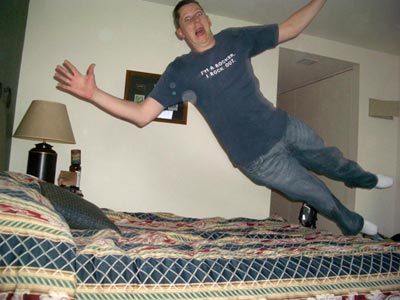 From the Dept. of Cool Ideas:
Aaron Read is using his Project Wonderful ad button the front of DS to promote his Public Radio Talent Quest submission. I'd be curious to see what kind of an effect it has. For those of you who don't know what PRTQ is, it's like American Idol except you're trying to be Ira Glass instead of Britney Spears. It's really cool to see people use cheap ads to spread the word about not-quite-commercial things.
Confidential to Randy: can you drop me a line at dieselsweeties AT mac DOTZORS com? GRANULAC reminded me how much fun you are to talk to and I can't figure out how to get ahold of you.
Futuristic Colophon: This post was composed in Panic's new Mac-only web publishing app Coda and then e-zapped into WordPress using an advanced kung-fu technique called cut and paste.
If you're a musician, blogger or webcartoonist, you may find this NY Times article entitled Sex, Drugs and Updating Your Blog extremely useful for your survival. If you ever wondered what a blogger or webcartoonist does all day, it will open your eyes.
******
Letters to Clango:
7 in Bakersfield CA writes:
You may have just found a way for me to bridge the gap, my friend. I have always wanted her to read DS, but she considers computer time, work time. She said she's already on your page going through the archives! That is insanely cool. Apparently just having the comic in a tangible format was all she needed to start. Lets hope that works for the newspaper version too.
Thanks again for the book, and all the laughs. Oh, and by request of your newest fan (the wife) "Please bring back that giant, hilarious gay black robot!! He's perfect!"
– 7
He's referring to DS popping up in the paper in Bakersfield, CA. (the second largest city in America not directly connected to an interstate, if I remember my Wikipedia) It makes me really glad to see that being in papers is getting new people to take a look who couldn't get into comics on the web.
I probably do need to bring Menace-11 back.
Matt in Fort Collins, CO writes: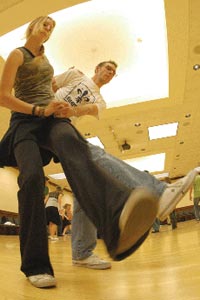 I would totally date Pale Suzie… at least a couple of times. Although, I am an avid dancer, and I think she may be too cool to dance. But I bet we could waste some quality time at the coffee shop while I reiterate why I will not finance her tramp-stamp either.
Attached is a picture of me with my (equally pale) friend Summer. (I'm the guy.)
Also, why is the "hillarious graphic" (Colorado! We are so high.) not a t-shirt? I'd get one.
Keep up the good work, oh Pixel Master.
–Matt

Suzie's not so much "too cool to dance" as she can't dance in her boots. I'll add you to her list though!
Mason in Calgary writes:

My favourite coffee is a custom blend and roast done out here in Calgary. Unless you come out here, you probably will never have it. Too bad for you. To make up for that, here is a picture of my favourite coffee mug.

I really need to see more of Canada. Not just because this dude's trying to make me (understandably) jealous.
I've only seen the general Toronto and Vancouver areas, but at least it was the actual streets and not tourist nonsense. Loved every moment of it. I'll be back in the T.O. this August for TCAF, the only comics convention I look forward to like a kid going to Disney World.
A victim of impending violence writes: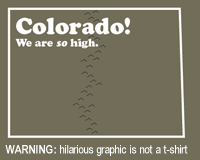 My girlfriend says she'd buy that Colorado shirt (Warning: design is not a t-shirt). She is forcing me at gunpoint to send you this email, BTW, so apologies in advance!
Cheers,
Adam Rippon
P.S. She is from Colorado.

I'm not really into stoner humor, but I don't want this dude getting murdered. Perhaps I should give in to her demands? Comments and/or emails will be read and thought about, hard.
Daniel writes:

I believe I would be a perfect candidate for pale Suzie, my 2007 Dell XPS1710 laptop is totally worth more than my 1984 Toyota Cressida Sedan.
Cheers,
Daniel.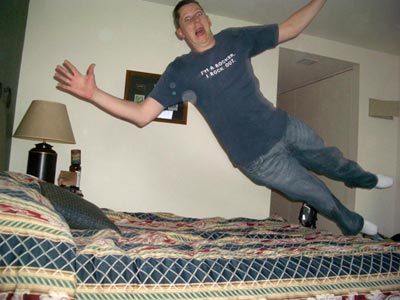 You've got the geeky exuberance thing down perfectly. As long as you get really upset about superhero movies, you may have a clear shot into her reactor core! I made a thread on the DS Facebook group to see who wants to date her, but I think people are scared of their girlfriends seeing them hit on a pretend girl.
Carl checks in:
Hello Comic Creating Sir,
You consistently make me laugh. Much like my cat. Thank you. What kind of coffee do you drink? Something national or a local roast? Do you listen to music while you work? Is your head consistently filled with some song or another? Perhaps an entire album?

I try lots and lots of coffees from smaller places. Always interested to try recommended beans from cool roasters. I'm currently burning off some awesome medium roast Kauai and sublime dark roast Colombian Peaberry I got from Porto Rico Importers last time I was in NYC. I usually get whatever's freshest at my favorite local place. (Haymarket Cafe in Northampton, MA)
I just ordered an inexpensive home bean roaster at the suggestion of Mr. Brahe, so I hope to start making my own coffee in little batches in the coming weeks.
As far as music goes, I usually have something on in the background while working. It's pretty much a split between talk radio, music and dead silence. Talk radio is a mix of Coast to Coast AM and NPR. Music is either really eclectic or totally boringly embarrassing. Mostly robot pop and remixes. (music is more fun two songs at a time)
Ian Meyer writes:

wait, I can suggest myself for a date with pale suzie? does this mean I get pixellated, or just talked about?
either way, I think it would be fun! I mean, being an ex-Genius and all, I think I'm rather well-suited given her current predicament, no?
bonus: while my laptop didn't cost more than my car, my computers put together did. and there are, oh, 8 of them.
~ian

This dude has more computers than me. I officially feel threatened! (It feels good.)
And in closing-
Daniel H. in Des Moines would like to show off his pirate-dancing skills with some particularly Bad Ass photos in his Buccaneer-Americans shirt: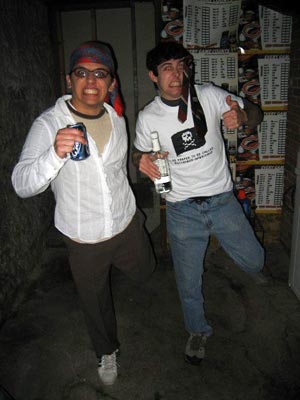 I hope this has not been too boring for you to read. I had fun putting it together. I've been thinking about old fashioned comic book letter columns lately, if that wasn't obvious.