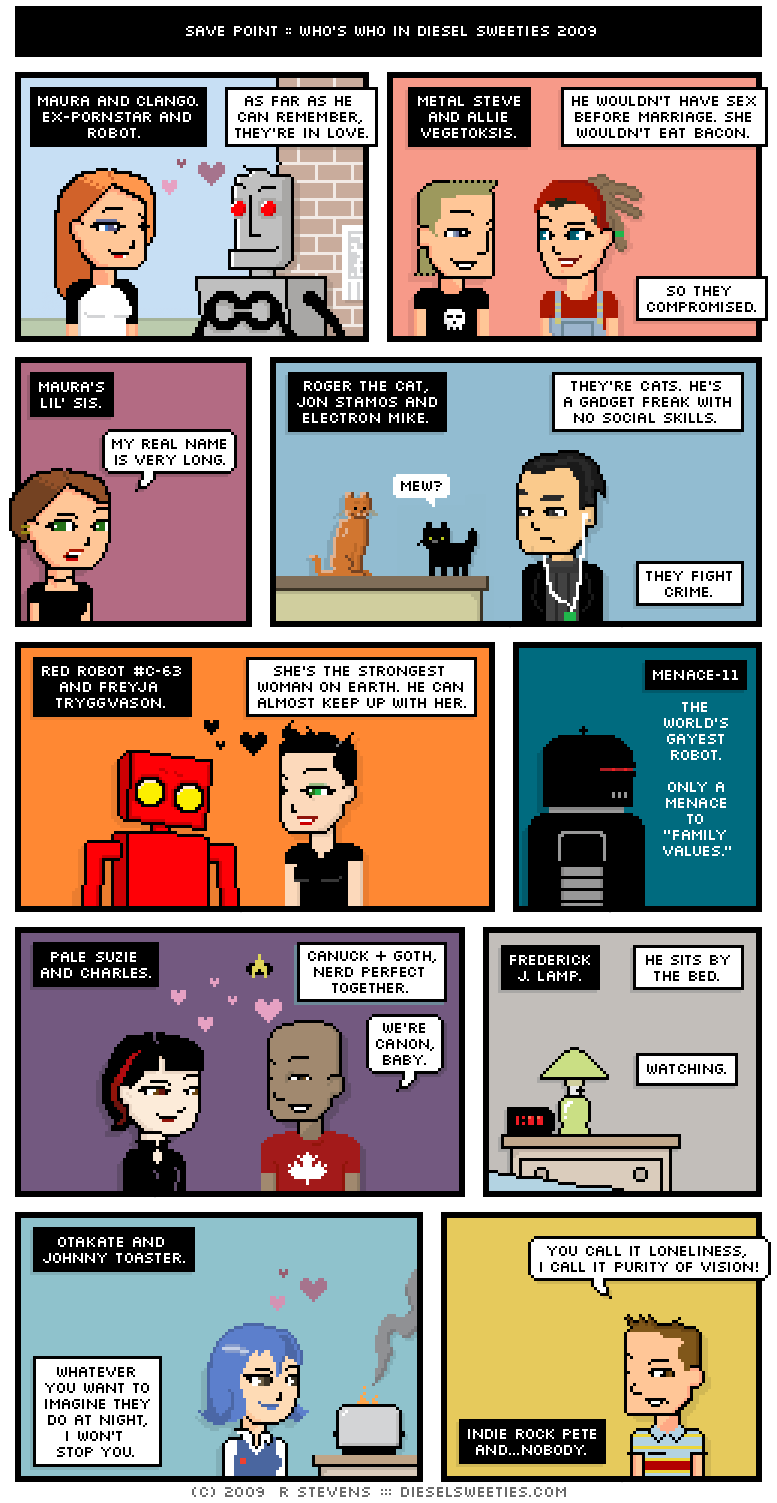 Diesel Sweeties #2261 is a great place to jump on- all the characters I'm using this year and their pairings are explained. You can read forward or backward from there or feel free to grab the free PDF ebooks!
A great primer on who's who in Diesel Sweeties can be found, believe it or not, on the DS Wikipedia page!
There's also a blog post & discussion with graphics explaining who's been doing it with whom in the comic right here.